Wind Energy – Tower Lifting Tool
Osbit, the UK-headquartered offshore technology company, has delivered twin wind turbine tower lifting tools to GE Vernova's Offshore Wind business.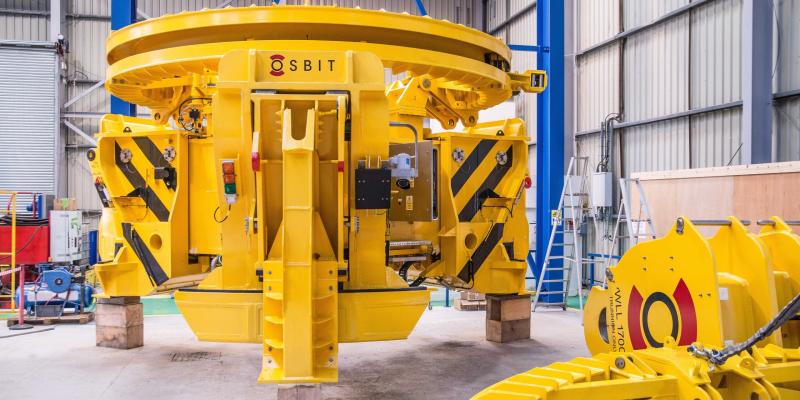 The tools will initially be used in constructing the world's largest offshore wind farm to date, Dogger Bank.
Osbit's innovative tools have full DNV approval and will be used to lift and rotate the turbine tower sections of GE's Haliade-X13MW wind turbines which are being used for the project.
The turbines are some of the largest installed, with a rotor diameter of 220 metres.
Osbit developed the systems locally, with the design process taking place at the company's headquarters in Riding Mill, Northumberland. The system's production heavily drew upon the skills of the local engineering supply chain which supported in many aspects including fabrication, electrical parts, machined parts, and logistics. The tools were assembled, and loaded out from, Osbit's Port of Blyth facility.
Osbit's tools will be used on Jan De Nul's new Voltaire jack-up vessel, which is designed to accommodate the installation of larger turbines.
Osbit's systems will work with Voltaire's existing main crane, which has a capacity of over 3,000 tonnes.