General – Heavy Lift Merger
Renowned Rotterdam maritime companies HEBO Maritiem Service and Bonn & Mees Floating Sheerlegs announced they are joining forces.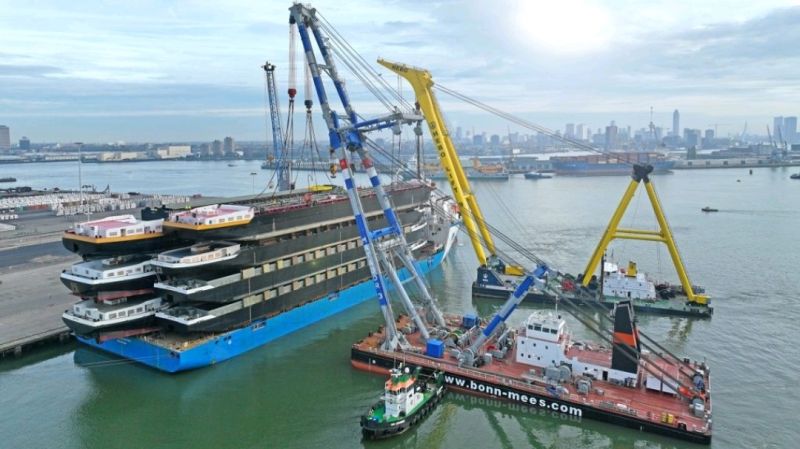 This merger marks a significant milestone in the maritime sector, laying the foundation for sustainable growth, expanded services, and strengthened market position.
With a combined experience of 170 years, HEBO and Bonn & Mees form the most versatile maritime service provider in Europe. Together, the companies are even better equipped to offer reliable and sustainable solutions that meet the ever-changing needs of their clients.
The partnership also ensures an efficient and specialized focus in areas such as heavy lifting, specialized transport, salvage operations, and emergency response.
HEBO and Bonn & Mees are now combining their knowledge, expertise, and specialties, ensuring improved availability and predictable outcomes for clients across Europe through their extensive fleet. Furthermore, this merger creates opportunities to further expand the wide range of maritime services offered.