Fossil Energy – Alliance
Based on the previously announced Heads of Agreement, Noble has entered into a drilling and wells alliance agreement with Aker BP ASA and Halliburton.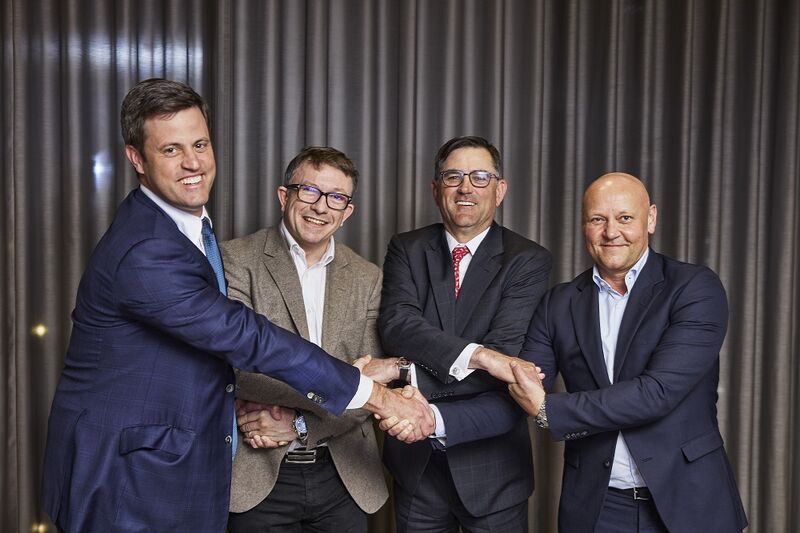 Through the last five years the Jackup Rig Alliance has delivered world-class drilling operations on the Norwegian Continental Shelf. The renewed alliance agreement contains underlying commitments for the ultra-harsh environment jack up rigs Noble Integrator and Noble Invincible during the next five years.
"We look back on five years of mutual trust and collaboration. Through these years we have kept on drilling more cost-effective and better wells," states CEO Karl Johnny Hersvik of Aker BP.
"The Alliance is a remarkable concept that offers a number of advantages to everyone and is a perfect demonstration of the value created through adopting a long-term collaborative view. Trust and teamwork are the foundations for our joint success and the consistently strong performance that has been delivered day in and day out for the last five years. Noble is proud to be part of the team, and we look forward to continuing to deliver even greater results during the next five years," says President and CEO Robert Eifler of Noble.
"We have seen great success in productivity, efficiency and safety through this shared work with our Alliance partners and are excited to embark on another five years of collaboration," comments Chairman, President and CEO Jeff Miller of Halliburton.