Fossil Energy – Egypt
Egyptian Natural Gas Holding Company (EGAS) has announced the launch of the Egypt 2022 International Bid Round.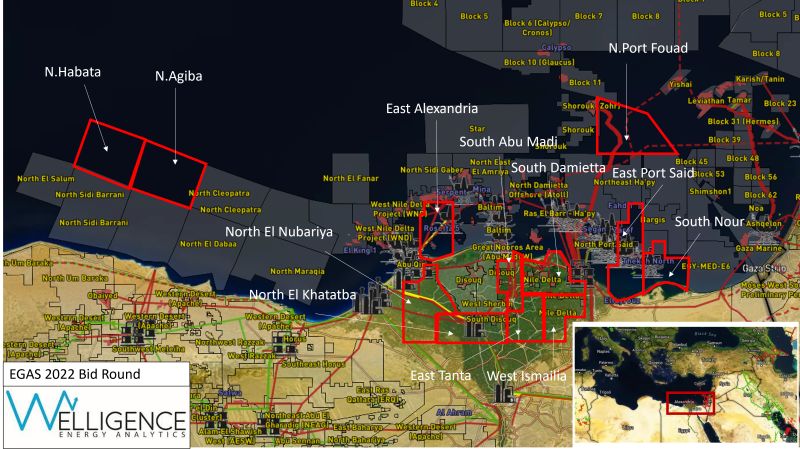 The licencing round includes six onshore and six offshore exploration licences within the Nile Delta and the Mediterranean. The closing date for submissions is 30 April 2023.
The bid round follows the award of Northwest Abu Qir Offshore Area (bp 82.75% and Wintershall Dea 17.25%) and the Bellatrix-Seti East Block (Eni 50% and BP 50%) in November 2022. In addition, the King Mariout Offshore Area (BP 100%), North El Fayrouz Offshore Area (Eni 50% and BP 50%) and the North El Tabya Area Extension (BP 100%) licences were also awarded in 2022.