Wind Energy – Stormy Weather
Principle Power posted a video proving that WindFloat can comfortably withstand waves higher than 20m, surpassing the previous record from WindFloat 1 (17 m).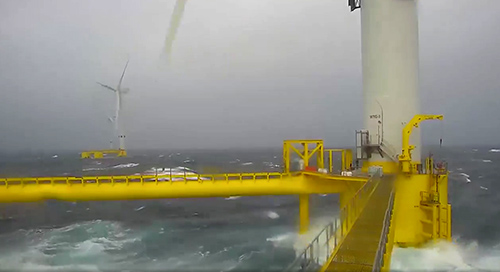 The WindFloat Atlantic project achieved this record wave height this weekend during Ciaran's storm, along with wind gusts of up to 139 km/h (38,8 m/s).
The WindFloat technology continues to prove resilience in the most extreme conditions and brings important data that will help us optimize future designs for different sites around the world.