Wind Energy – Offshore Project
HD Hyundai Electric announced that it has signed a memorandum of understanding (MOU) for the joint development of Pacifico Energy Korea, CS wind, Korea Maritime Technology, Daebul Shipbuilding and Jindo-gun offshore wind power project.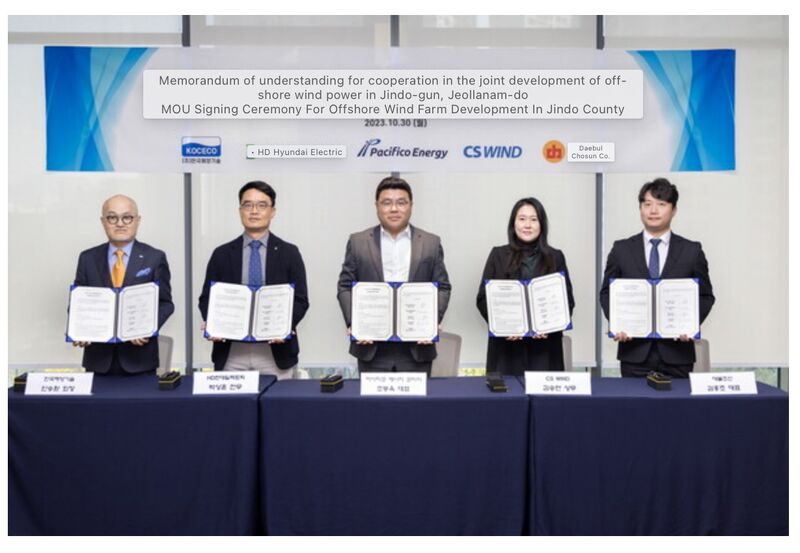 The project is to build a 3.2GW offshore wind power complex consisting of three offshore wind farms in Jindo-gun, Jeollanam-do.
• HD Hyundai Electric is responsible for the manufacturing and supply of the wind turbines and equipment for offshore power transmission.
• Pacifico conducts equity investment and overall business development.
• CS Wind is responsible for supplying towers and lower structures
• Korea Maritime Technology is in charge of the installation of submarine cables
• Daebul Joseon is responsible for maintenance and inspection of the turbines, the construction and repair of maintenance vessels.
The announcement says that a 19 trillion won will be invested!