Wind Energy – Japanese Installation Vessel
Penta-Ocean Construction is pleased to announce that CP-16001 (hereinafter, the Vessel), an offshore installation vessel equipped with a 1,600t lifting crane was completed and delivered.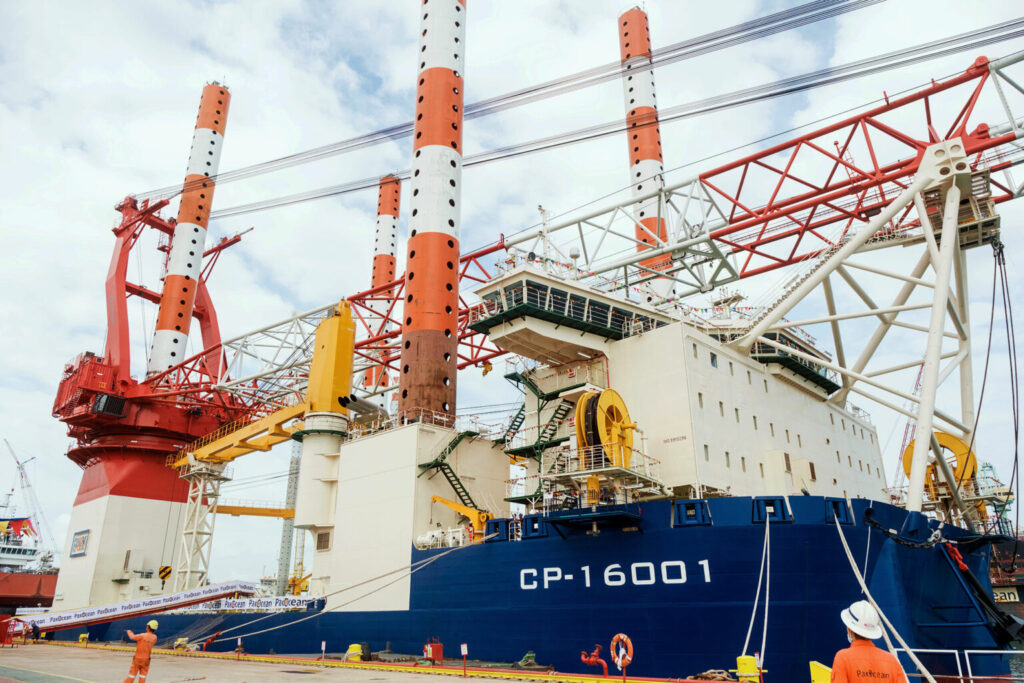 The Vessel will be owned and operated by PKY Marine Co., Ltd., a joint venture between Penta-Ocean Construction, Kajima Corporation, and Yorigami Maritime Construction.
The Vessel will start operating in the Kitakyushu Hibikinada Offshore Wind Farm Construction Project in November, where she will be responsible for part of the foundation work and the installation of 25 units of 9.6MW wind turbines.
The vessel is 120 meters long and 45 meters wide, with a maximum capacity of 100 people, equipped with a large, fully-revolving crane with a 1,600-ton lifting capacity to accommodate larger offshore wind turbines and their foundation structures.
By ensuring the 130m-boom length of the main crane and the 143m hook height above deck, she will allow for efficient construction of 15 MW-class wind turbines over the sea.
The basic design and the jack-up system were undertaken by GustoMSC (the Netherlands), and the main crane was provided by Huisman (the Netherlands).