Wind Energy – Finance
Northland Power's 1 GW Hai Long Offshore Wind Project announced today that it has signed a financing agreement to secure a total project financing of NT$118 billion(20 year non-recourse finance).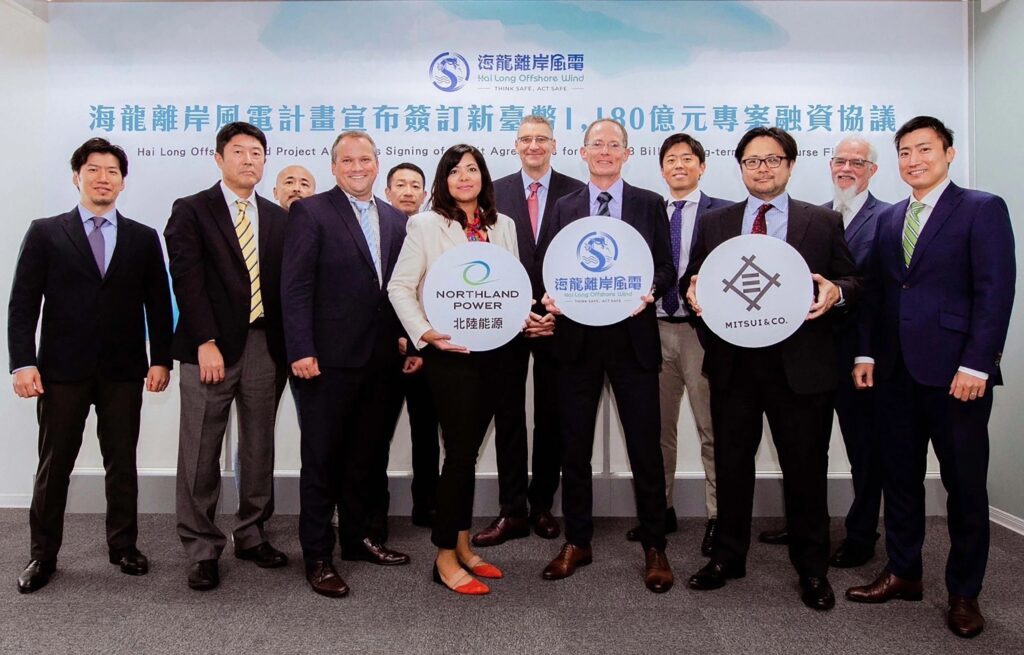 Upon the completion of this financing, this consortium loan will become the largest offshore wind project financing in Taiwan and the Asia-Pacific region to date.
The signing of this financing agreement not only signifies a significant milestone for the project but also marks a new chapter in domestic green finance.
The financing for the Hai Long project will be provided by a consortium of 16 international and local commercial banks, with support from several Export Credit Agencies (ECAs).
In addition to offering risk guarantees to commercial banks, these ECAs will also extend direct loans to the Hai Long project, and the guarantee ratio they provide to commercial banks will be the highest in the history of Taiwan's offshore wind power industry.
The Hai Long project is expected to meet all the relevant conditions for financial close in the short term.
Tim Kittelhake, CEO of the Hai Long project, stated: "The signing of the financing agreement represents a significant achievement for our shareholders, our partners, and the Hai Long project as a whole. Achieving this milestone demonstrates the commitment and support of financial institutions and the government towards the Hai Long project. It is through the support of financial institutions, the government, and all key stakeholders that the Hai Long project has been able to successfully reach this goal. In the future, our team will continue to collaborate closely with our partners to ensure that the project is completed on schedule and within budget. Upon completion, the Hai Long project will play a crucial role in helping Taiwan make significant strides towards achieving its offshore wind power capacity target of 40 to 55 GW by 2050."
The Hai Long project is scheduled to connect to the grid between 2025 and 2026. At that time, it is expected to create over 5,000 job opportunities and become the largest single wind farm in Taiwan, supplying electricity to over a million households.