General – Grid Connection
Earlier this week Tennet concluded an agreement with energy company RWE for the offshore grid connection of the OranjeWind wind farm, to our platform Hollandse Kust (west Beta), approximately 50 kilometers off the coast of Egmond aan Zee.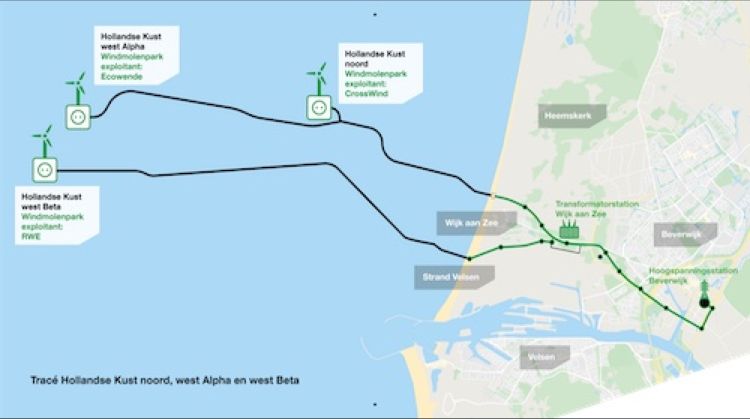 The wind farm will use a combination of smart innovations to match demand and offer.
This includes floating solar panels, a submarine lithium-ion battery and a LiDAR system to predict power production even better.
With these system integrations, important new steps are being taken in the offshore development of offshore wind.
Saskia Jaarsma, Head of Offshore Development, Large Projects Offshore, TenneT, said. "We look forward to a great collaboration with RWE on this innovative and challenging project!"
Hollandse Kust West' is the fourth wind area that TenneT TSO will connect to the national high-voltage grid via a standard connection of 700 MW alternating current.