Wind Energy – Floating Wind Norway
Early this week, Implenia and WindWorks Jelsa signed an investment as well as a shareholders' agreement to develop a state-of-the-art production and assembly facility for large concrete or steel structures for the floating offshore wind industry at Norway's west coast.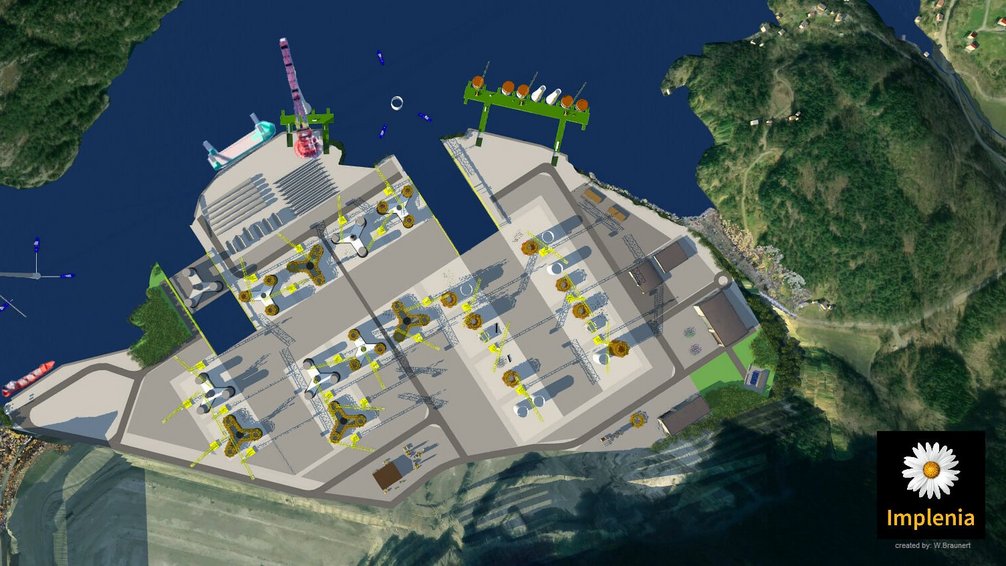 Implenia and NorSea will become equal minority shareholders (approx. 41% each) in WindWorks Jelsa.
For Implenia, Norway is one of the core markets for complex infrastructure projects. NorSea is an innovative supply chain partner, developer of industrial parks and a driving force for renewable energy.
The first phase 'pre-production', lasting from 2023-2026, will only require limited financial investments. Implenia's investment will not be consolidated, but only equity accounted, in line with the Group's asset-light strategy.
In the signed agreement, Implenia committed to two small investment tranches in 2023 and 2024.
The goal of WindWorks Jelsa is to become a key partner of the growing floating offshore wind industry across Europe, by building floating wind turbines on the West coast of Norway for a total output of one gigawatt per year. An installed capacity of one gigawatt can supply the annual electricity consumption of up to four million households.