WInd Energy – Motion-compensated Gangway
SMST from the Netherlands has been awarded a contract by Fincantieri Marine Group for the delivery of a motion-compensated gangway with tower and height adjustment on the newbuild Service Operation Vessel for CREST Wind.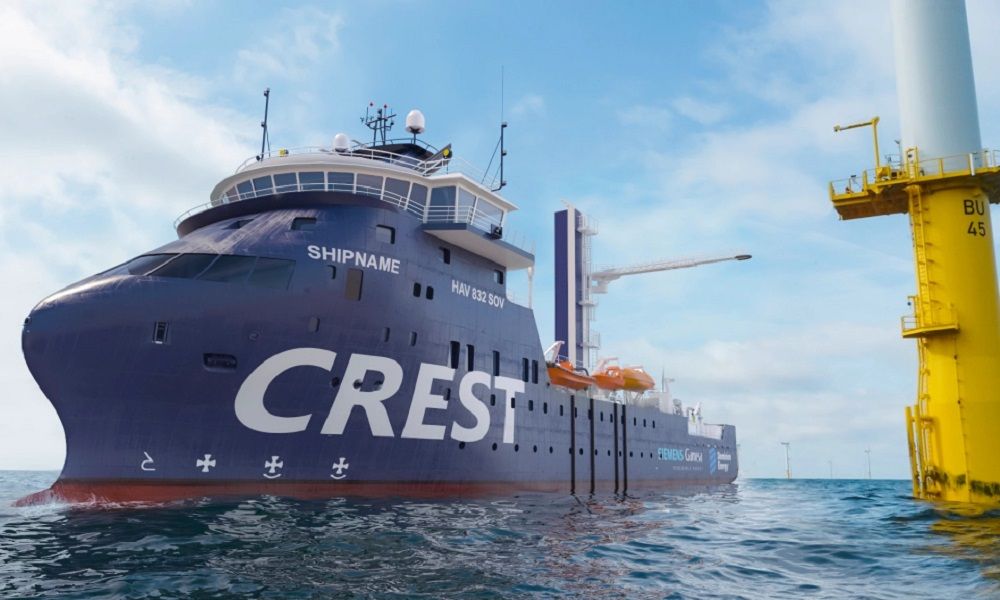 CREST Wind is a joint venture between U.S.-based Crowley and ESVAGT.
The smart SMST gangway with integrated crane function provides safe and smooth transfer of both people and cargo on board of the SOV that will support the emerging U.S. offshore wind industry.
The newbuild vessel incorporates the latest innovations and performance capabilities, to which the SMST equipment contributes significantly. "As a market leader in providing worldwide safe walk-to-work, SMST is constantly evolving their offshore equipment. The ABS certified gangway we are supplying to Fincantieri will feature a 3D motion compensated hoist and travel system with increased lifting capacity. This allows the gangway to be used for 3D offshore lifting and container handling in port," explains Jan Eelke van der Meulen, Sales Manager at SMST.