Wind Energy – New Crew Transfer Vessel
Strategic Marine has secured a new order for its StratCat 27 (SC27) crew transfer vessels (CTVs) for use in servicing wind farms offshore France.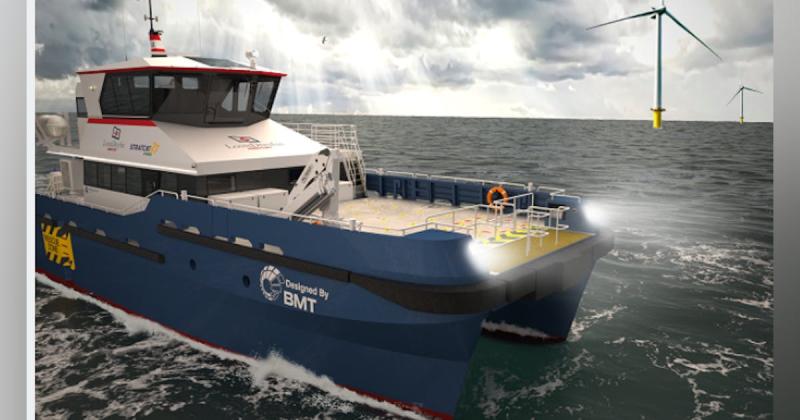 The joint venture between Louis Dreyfus Armateurs (LDA) and Tidal Transit has ordered a hybrid-ready SC27.
Currently LDA owns and manages a fleet of three CTVs to transfer technicians to the 480-MW Saint-Nazaire offshore wind farm, 20 nm off western France, which started operating late last year. The owners are EDF Renewables, Enbridge and CPP Investments.
The SC27 range was designed by BMT and launched in May 2021.
The 27-m-long vessel is designed to operate across a wide range of loading conditions, with a hull form said to maximize waterline length, with reduced emissions and fuel consumption, and a maximum speed of 26 knots.
Following suggestions from vessel operators and their clients, the accommodation and bridge deck layout have been modified, with adaptations to reduce the risk of infectious disease on operations, compliant with Bureau Veritas biosafety notations.