General – Multi-year Framework Agreement
TenneT has signed multi-year framework agreements with Allseas and Heerema Marine Contractors for transport and installation of at least fourteen 2 gigawatt (2GW) offshore platforms.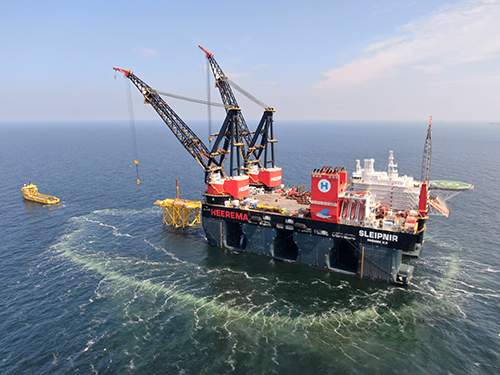 The fourteen 2GW converter stations will be installed in the Dutch and German parts of the North Sea.
The framework agreement covers at least twenty-eight slots until 2031; fourteen slots for transport and installation of a jacket and fourteen slots for transport and installation of a topside.
Heerema will deploy the Semi-Submersible Crane Vessel (SSCV) Sleipnir as well as a floatover barge.
Allseas will use its single-lift installation vessel Pioneering Spirit for the installation of the jackets and topsides.
Boskalis will act as a subcontractor to Allseas, building one or two new transport vessels specifically for the 2GW Program that will meet the most stringent future legislation standards on sustainability and emissions.