Renewable Energy – Green Hydrogen
Today, Omani Minister of Energy and Minerals Salim Al Aufi and Tinne Van der Straeten Federal Minister of Energy Belgium signed a Letter of Intent to strengthen cooperation between Oman and Belgium on green hydrogen.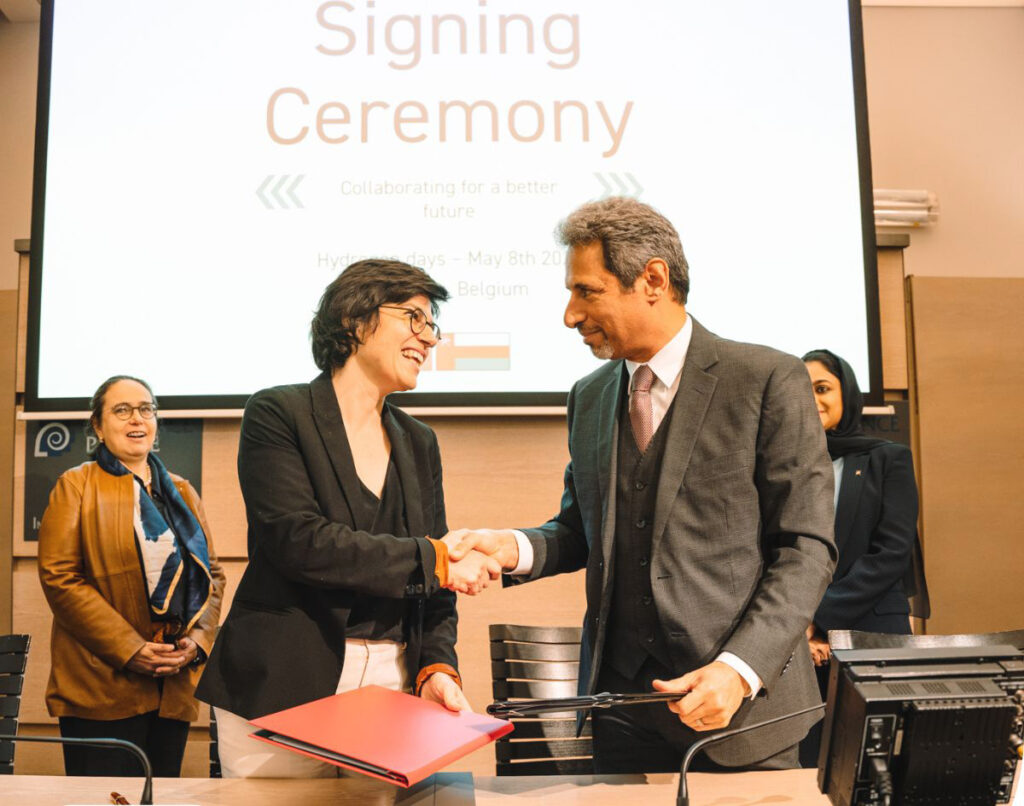 The faster Europe can certify green hydrogen, the faster Belgium can kick-start the molecule's breakthrough and the more Belgium can play to its strengths as a European energy hub.
This enhanced cooperation with Oman and pilot project are essential building blocks to accelerate this.
Green hydrogen is a renewable alternative to Russian oil and gas and for activities that cannot switch to electricity, such as heavy industry, freight traffic and shipping.