Wind Energy – Auction Ireland
The provisional results of the country's first-ever offshore wind auction is a huge milestone for renewable energy.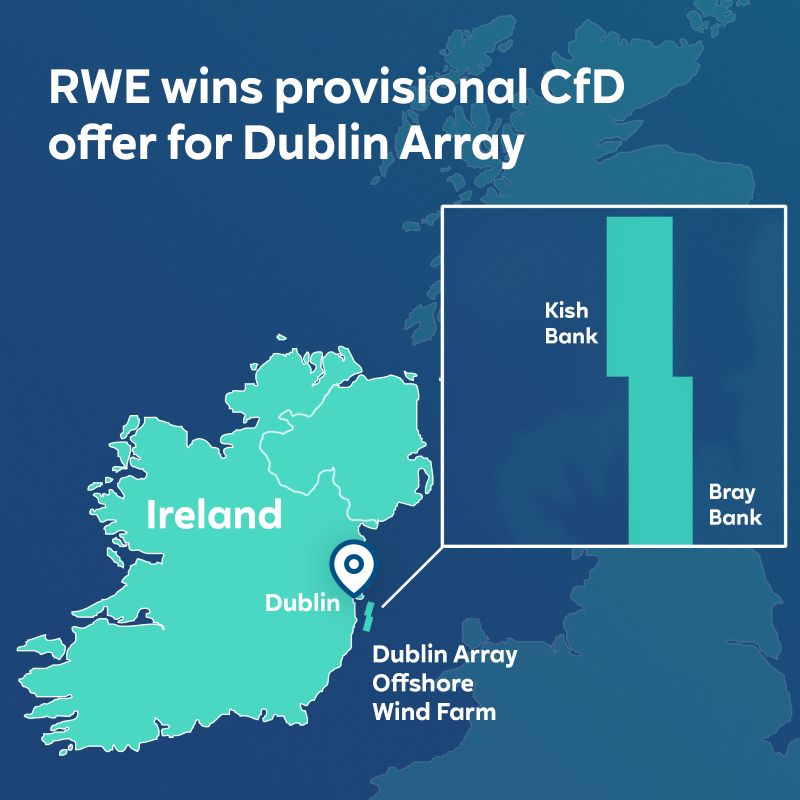 The average price, at €86.05 is significantly lower than some had predicted which is great news for Irish electricity consumers.
Four projects were successful in today's auction for a total of 3.1 gigawatts (GW) of capacity.
That is more than half the Government's target of 5 GW of offshore wind energy for connection to the grid by the end of 2030 and the equivalent of powering more than 2.6 million Irish homes annually.
The four successful projects are North Irish Sea Array and Dublin Array off the coast of Dublin (RWE Offshore Wind), Codling Wind Park off the coast of Wicklow, and Sceirde Rocks off the coast of Galway.
Two projects which competed in today's auction – Oriel Wind Park off the coast of Louth and Arklow Bank off the coast of south Wicklow – did not receive a contract but there are still ways for these projects to move forward.