Fossil Energy – Argos GoM
bp has successfully started oil production at its Argos offshore platform in the deepwater US Gulf of Mexico.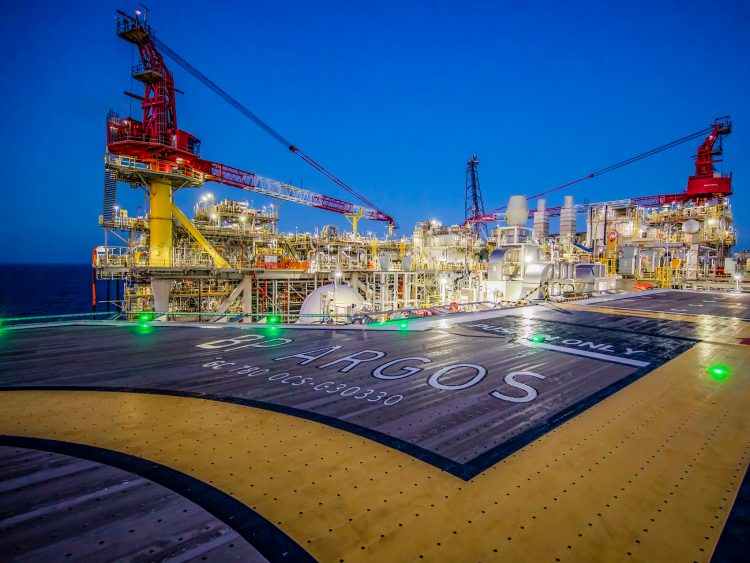 With a gross production capacity of up to 140,000 barrels of oil per day, Argos is bp's fifth platform in the Gulf of Mexico and the first new bp-operated production facility in the region since 2008.
The semi-submersible platform ultimately will increase bp's gross operated production capacity in the Gulf of Mexico by an estimated 20%. bp expects to safely and systematically ramp up production from Argos through 2023.
Argos is the centerpiece of bp's Mad Dog Phase 2 project, which extends the life of the super-giant oil field discovered in 1998. It is one of nine high-margin major projects that bp plans start up by the end of 2025 globally.
Operating in 4,500 feet of water about 190 miles south of New Orleans, Argos will support 250 permanent jobs. Standing 27 stories tall, the platform has a deck the length and width of an American football field and weighs more than 60,000 tons.