Wind Energy – Floating Wind Readiness Prize
Principle Power and Aker Solutions have been awarded a US Floating Offshore Wind Readiness Prize which will set forth an ambitious vision to establish a sustainable and competitive domestic supply chain ecosystem to deliver floating offshore wind projects in the United States.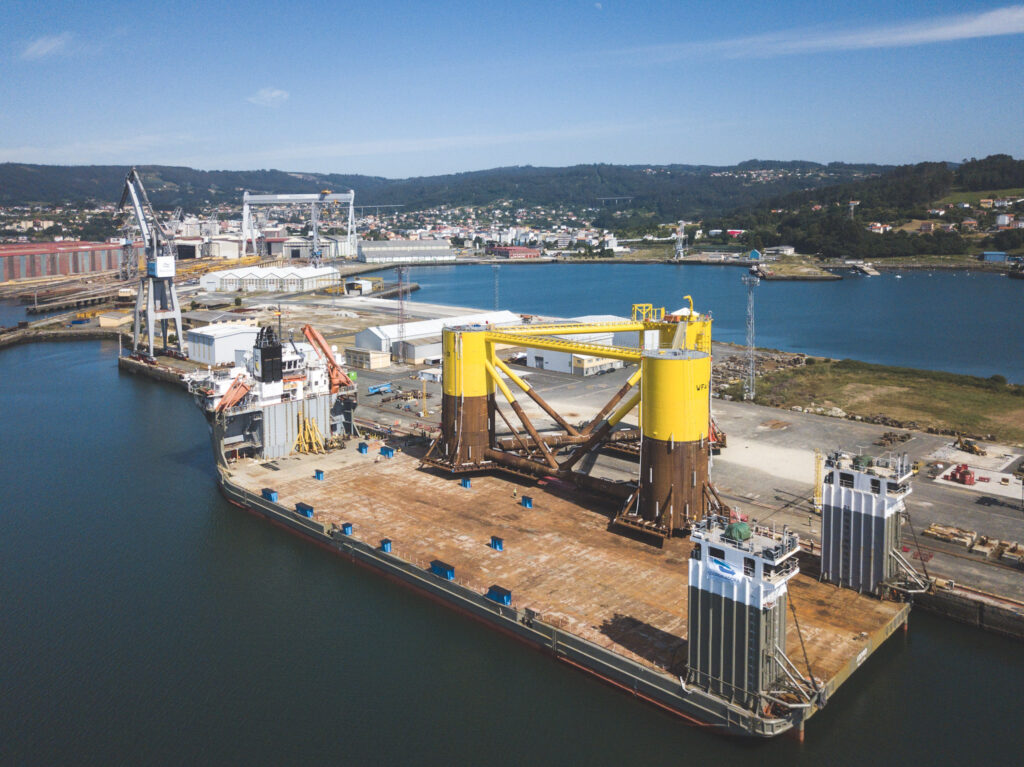 The FloatHOME Project will leverage the 4th generation, industrialized WindFloat design to evaluate and compare deployment options, considering the development of advanced, purpose-built fabrication facilities and infrastructure.
The Floating Offshore Wind Readiness (FLOWIN) Prize is the first-ever from the US Department of Energy (DOE) Wind Energy Technologies Office and a three-phase competition aimed at unlocking the 2.8-terawatt potential US floating wind opportunity through the development of cost effective technology and competitive domestic supply chains. The first round of the FLOWIN prize awards $100,000 to winners, who are now eligible to compete in the second phase of the prize.
Aaron Smith, Chief Commercial Officer for Principle Power said: "Principle Power and Aker Solutions have unparalleled experience with series construction of floating wind turbines in Designer, EPCI, Execution Oversite, and O&M roles. Principle Power brings the lessons learned from the WindFloat 1 (2MW), WindFloat Atlantic (25 MW), Kincardine Offshore Wind Farm (50 MW) and now Les Éoliennes Flottantes du Golfe de Lion (30 MW) to this project. Winning this prestigious award is an important recognition of our leadership in floating offshore wind and deep knowledge of our home market in the United States, which is starting to pick up speed following the recent auctions in California and additional deep water auctions already confirmed in Oregon and Maine."
"The FLOWIN prize provides us with an excellent opportunity to collaborate with government, developers, supply chain, and other stakeholders to establish industrialized supply chains that are ready to deliver American-Made WindFloat projects."
The primary goal of FloatHOME is to develop a vision and implementation plan for fabrication of the proven WindFloat technology in the USA in purpose-built, low carbon, advanced manufacturing. The consortium will qualify existing infrastructure and work with the supply chain to develop optimized floating offshore wind project execution plans.
The project will quantify costs, risks, job creation, and environmental trade offs of various scenarios, providing valuable information to industry stakeholders such as state and federal government actors, non-governmental organizations, and labor, who will be essential partners in driving the new industrial revolution required to achieve ambitious floating wind targets.
The Biden-Harris administration wants to deploy ambitious 30 gigawatts (GW) of offshore wind by 2030, with 15 GW of floating offshore wind by 2035. Developing supply chains to deliver on these goals is a monumental challenge for the entire floating offshore wind value chain that will require collaboration and coordination between governments, industry, and stakeholders. The FloatHOME consortium will chart a course for how the industry can deliver on these goals, while maximizing benefits to local communities and minimizing carbon footprint in the supply chain.