Wind Energy – Floating Wind
About 300 GW of floating offshore wind will be installed globally in the next 30 years.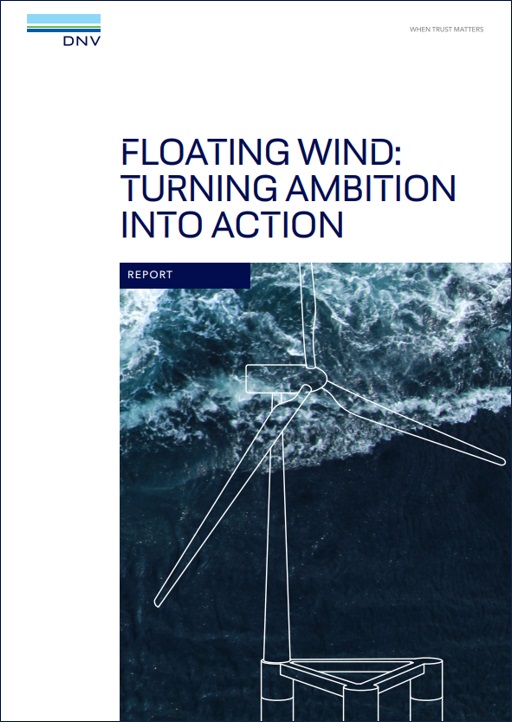 This requires around 20,000 turbines, each mounted on top of floating structures weighing more than 5,000 tonnes and secured with so many mooring lines that if they were tied end-to-end, they would wrap around the world twice.
But for floating offshore wind to achieve its potential it needs to overcome several challenges.
To better understand the industry's view on these challenges and how they can be solved, DNV has undertaken research about the industry's perception of the growing market for floating offshore wind and its possibilities for mass commercialization.
The report gives insights on:
• Choosing investment criteria and mitigating risks
• Choosing a technology concept
• The supply chain challenge
• Making floating offshore wind affordable
• Cost predictions for 2050
• Commercializing floating offshore wind